BELK THEATER at Blumenthal Performing Arts Center
The second to none true story, Come From Away. Only at the superb Belk Theatre at Blumenthal Performing Arts Center in the city of Charlotte on the Sunday 12th March 2023. Come and watch this amazing re-telling of the traumatic experience of almost seven thousand people stuck on a small island off Canada in the small town of Gander, Newfoundland. This Best Musical winner all across North America takes you to a place you never want to leave! The hopes and the fears portrayed are all real, collected from sixteen thousand first-hand accounts from people left stranded as a result of of the September eleventh attacks. Grab your tickets now for this second to none glimpse back at that unexpected time in history.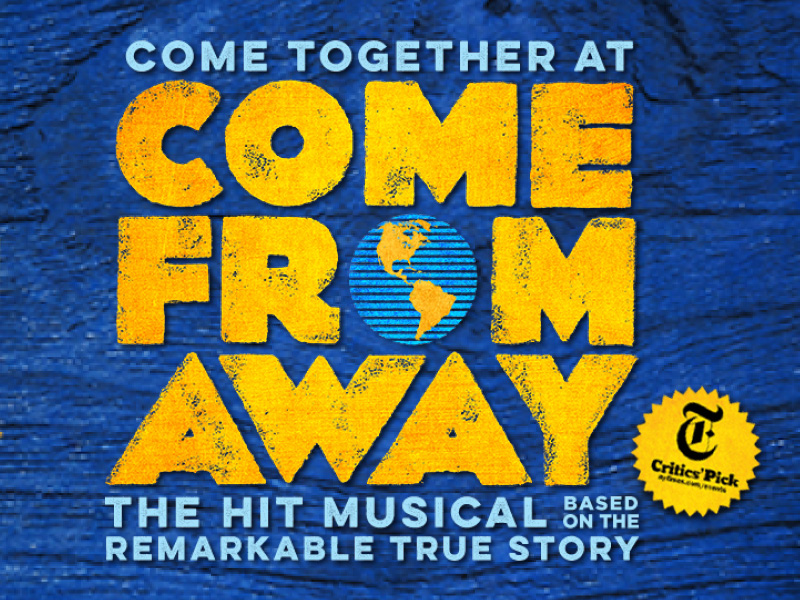 A small number of shows have captured the joy of a truly folk-inspired score, no less one regaling the culture of a small, Canadian town like Gander, Newfoundland. Come From Away, however, delves into this unique territory through the music and lyrics by Irene Sankoff and David Hein. In fact, the band performs the score entirely from the stage, even assuming comical roles during parts of the show's cheerier, more whimsical parts. If you want to see all of this, then come down to the Belk Theatre at Blumenthal Performing Arts Center in Charlotte and catch a true classic that you are certain to love!