BELK THEATER at Blumenthal Performing Arts Center
Hamilton comes to Belk Theatre on Thursday 26th April 2022. Producer Jeffrey Seller with his crew will be touching down on the roads of North America for the Tony Award-winning musical, written by Lin-Manuel Miranda. The shows will begin on 27th March at Buell Theatre, Denver, and after multiple performances, Seller and his team will deliver their last performance on 1st November 2022 at Auditorium Theatre, Rochester. Hamilton is a classical representation of historical events from the pre-America era, highlighting major personalities that played a vital role in shaping history. This kind of theatrical show is a very gripping experience and hooks the audience till the last act. Be a part of this incredible theatrical experience by getting your tickets right now!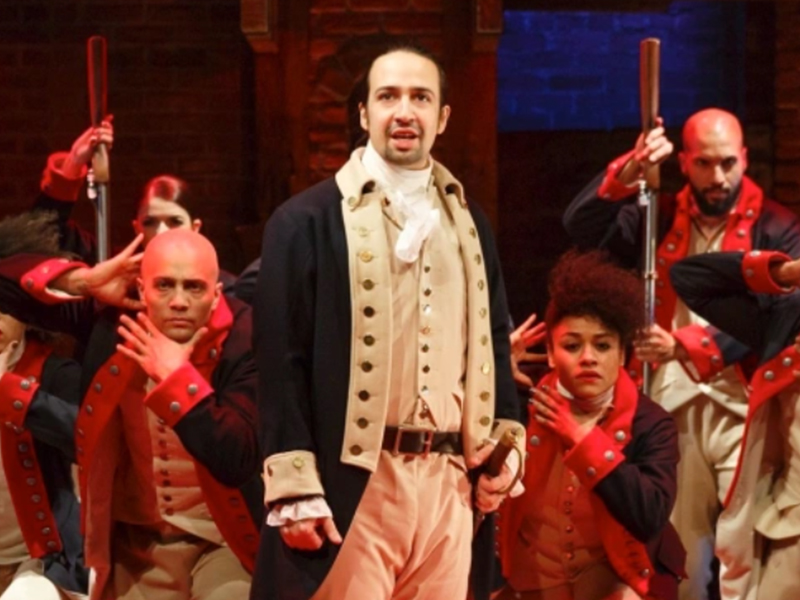 Hamilton is an American musical penned down by Lin-Manuel Miranda written by Ron Chernow's biography of Alexander Hamilton. It is an iconic fusion of hip hop, pop, R&B, soul and traditional American storytelling style. Hamilton is a story of one of the founding fathers of America. An orphan immigrant, Alexander Hamilton came from West Indies and became the right-hand man of George Washington at the time of the Revolutionary war. He also became the first Treasury Secretary of the United States.
Initially, Hamilton was premiered off-Broadway at Public Theater, New York where it was held in high esteem. The musical pocketed eight Drama Desk Awards with a notable honor, the Outstanding Musical award. Later, the show was shifted to the Richard Rodgers Theatre on Broadway. This became a great deal for Hamilton as it received a great response. At the 70th Tony Awards, it received an unprecedented sixteen nominations and won eleven of them, including Best Musical. Lin-Manuel Mirandas' Hamilton also won the Best Musical Theater Album at the 2016 Grammies. Hamilton has now become one of the most iconic musical theatre experiences of North America, and if you're planning to go and watch it, get your tickets right now because they could be sold out very soon!