BELK THEATER at Blumenthal Performing Arts Center
Award-winning Broadway success Hamilton comes to Belk Theater on Wednesday 27th April 2022. The musical is a worldwide sensation and will be making stops at notable destinations throughout North America on its latest tour. The critically acclaimed musical production is internationally recognized for stellar performances and delivering a truly unique theatre experience. The show draws influences from several music genres, including R&B, hip-hop, rap, soul, pop and traditional-style show tunes. Written by Lin-Manuel Miranda, it came about as an inspiration from Alexander Hamilton's biography written in 2004 by Ron Chernow. If you're into a bit of history with a knack for live entertainment, Hamilton gives you the perfect experience. Hurry up and buy your tickets right now before they are sold out!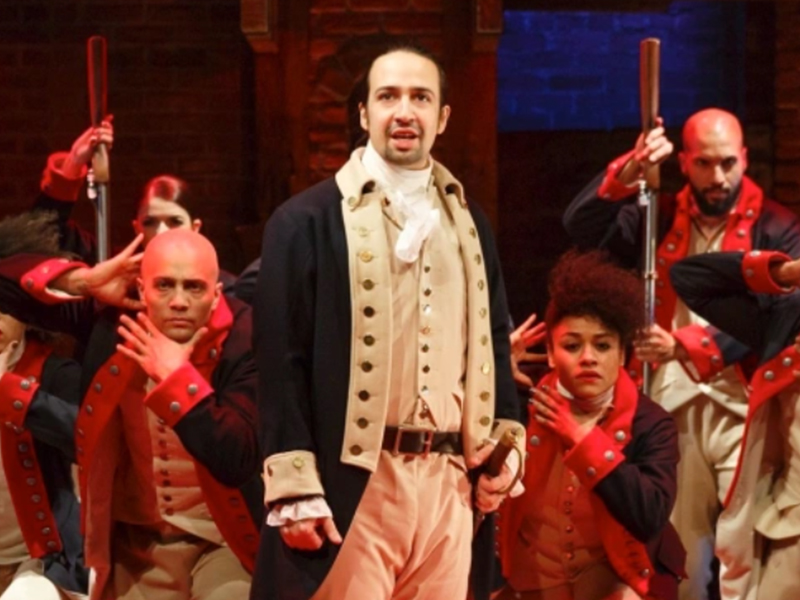 Hamilton describes the story of Alexander Hamilton and his rise and fall as a founding father of America. He was a Caribbean immigrant who worked his way to the top with determination and became Adjutant George Washington later to fight the English in the War of Independence. He married into one of the most respectable families and became a prominent figure in the history of America. He was also a co-author of the new constitution and became the first U.S Secretary of Treasury. His family life and political career were subject to significant obstacles throughout but his ability to storm through all the problems made him one of the most influential people in American history.
The musical does a tremendous job of presenting facts with gripping storytelling, entertainment, and quality music productions. Since its first-ever show, the musical has received immense appreciation and has won 11 Tony awards. It premiered Off-Broadway in 2015, where Miranda played the role of Alexander Hamilton. Hamilton received a record-breaking sixteen nominations at the 70th annual Tony awards and received the 2016 Pulitzer Prize for Drama. It is one of the highest-grossing musicals in theatre history and delivers one of the most unforgettable experiences. If you want to catch it live, grab your tickets ASAP before they are gone!