BELK THEATER at Blumenthal Performing Arts Center
American musical Hamilton comes to Belk Theater on Thursday 28th April 2022 as part of its 2022 North American Tour. Written by Lin-Manuel Miranda, it is based on the story of Alexander Hamilton, one of the founding fathers of America. The tour makes notable appearances in North America and heads to other parts of the world with legs in London, Hamburg and other major cities. It has become a worldwide sensation, promising a genuinely incredible theatre experience. The show displays an emphatic musical ability, taking inspiration from several genres, including Hip Hop, R&B, pop, soul and classical tunes. Hamilton brings together history and entertainment so if you're in for a unique musical theatre experience, get your tickets right now before they are gone!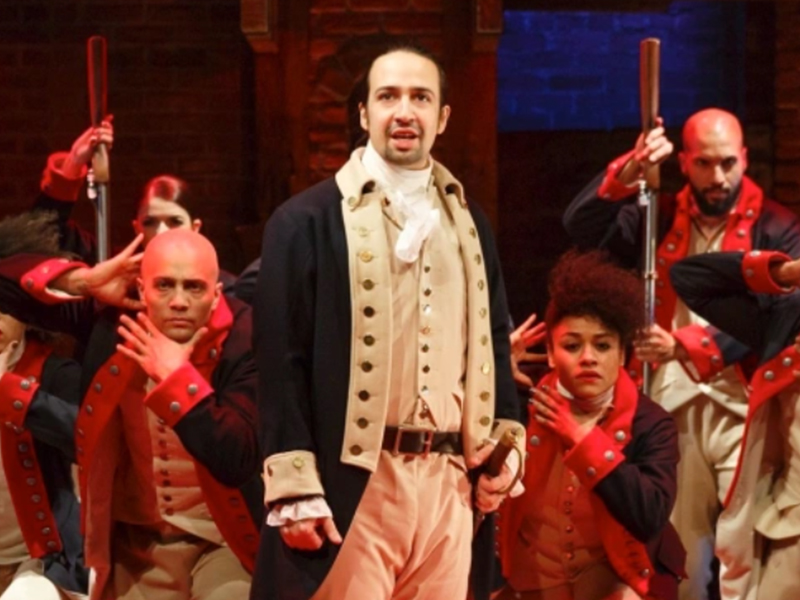 Hamilton casts non-white actors as founding fathers and other historical figures that have been part of a historical era. Since its inception in 2015, when it premiered Off-Broadway, Hamilton has received critical acclaim and garnered positive reviews from those who saw it. Miranda himself played the role of Alexander Hamilton in the initial days.
Hamilton has bagged eight Drama Desk Awards, including an Outstanding Musical accolade. It received a staggering sixteen nominations at the 70th Tony Awards, winning 11, including Best Musical, and it was awarded the 2016 Pulitzer Prize for Drama.
The musical details Hamilton's life in a couple of acts and takes account of other historical figures who had an impact on his journey. It includes several prominent figures of American history, including Thomas Jefferson, Peggy Schuyler, Maria Reynolds, George Washington, John Laurens and many others. The production displays an in-depth journey of Hamilton's rise and fall as he became one of America's founding fathers. It sheds light on his challenges as a Caribbean immigrant who worked with sheer hard work and determination to reach the top level. He also fought the English in the War of Independence and remained one of the most important historical figures in the country's history. Catch the award-winning broadway musical live by buying your tickets ASAP before they are sold out!