Belk Theatre at Blumenthal Performing Arts Center | Charlotte, North Carolina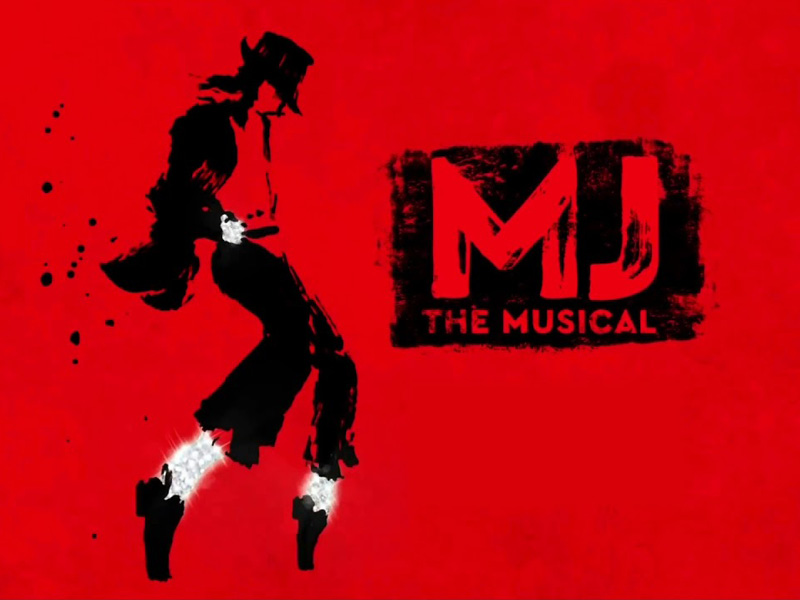 If you're ever intrigued about what life was like for Michael Jackson, MJ the Musical will give you a insight of what went on behind the scenes during his prime! The hit jukebox musical has garnered glowing reviews when it debuted on Broadway in the year 2022!
This year, MJ the Musical - The Life Story of Michael Jackson – will journey North America for a national tour, which includes a highly desired stop in Charlotte, North Carolina! You can catch a extraordinary performance of MJ the Musical at the Belk Theatre at Blumenthal Performing Arts Center on Saturday 30th September 2023! The show is guaranteed to deliver a multitude of Michael Jackson classics, such as "Smooth Criminal," "Earth Song," "Billie Jean," as well as Jackson 5 hits!
MJ is not your ordinary jukebox show that simply sings these incredible songs because the production is backed by an award-winning creative team and a exceptional cast! So if you're enthusiastic on seeing this award-winning musical at the Belk Theatre at Blumenthal Performing Arts Center this fall, you should score some tickets now! Get first dibs on tickets and turn your mundane Saturday into the most exciting day of your life!
Experience MJ the Musical by clicking on the Get Tickets link now! Don't miss out on this unforgettable opportunity to submerge in the legendary music and fascinating life of the one and only King of Pop!
When MJ the Musical first premiered on Broadway, Michael Jackson fans were absolutely elated. This is officially the most momentous production of an onstage musical based on the pop star's life, and it has been known to do a wonderful job of commemorating the legacy Jackson left behind. No, it's not your ordinary jukebox musical. Unlike other stage musical adaptations, MJ is based on the real-life events of the mega pop star who took over the world with his unprecedented hits. It is officially the first of its kind!
Fans are guaranteed not to be disappointed with Lynn Nottage's portrayal on Michael Jackson's life. Meanwhile, Christopher Wheeldon's exceptional choreography gives the pop star's legendary dance moves a uniquely creative approach. Moreover, viewers will also have a spectacular time with the musical's selection of Michael Jackson's hits – ranging from "Beat It," "Don't Stop 'Til You Get Enough," "Human Nature," "Thriller," "Man in the Mirror," and many more. The show also didn't forget Jackson's earlier hits, as the musical features a Jackson 5 medley.
The Hollywood Reporter gave tremendous marks to the Broadway production of MJ. "MJ, like its subject, is captivating and hard to shake. The musical takes audiences through Jackson's life and catalog with remarkable ease, expertly chronicling major milestones."
Meanwhile, the Washington Post gave kudos to the writer Nottage and choreographer Wheeldon for their impeccable work. "That sordid history would not seem to have foretold a jukebox musical devoted to the upside of Jackson's genius - and certainly not by artists of the caliber of two-time Pulitzer winner Nottage ("Ruined," "Sweat") and the celebrated ballet world fixture Wheeldon. The creative team's painstaking work has resulted in a engrossing, adrenaline rush of a show."
This extraordinary new musical will be going on tour for the first time this fall of 2023. The stops will be plentiful, and tickets are bound to move quickly. This September, MJ takes over the Belk Theatre at Blumenthal Performing Arts Center with multiple dates. Fortunately, the Belk Theatre at Blumenthal Performing Arts Center has a long history of hosting innovative musicals like MJ. Since its opening, the Belk Theatre at Blumenthal Performing Arts Center has maintained its status as one of the Charlotte's most exciting entertainment destinations. The facilities, audio and light technology, and luxurious seating have consistently been state-of-the-art. If you're planning to see MJ the Musical on Saturday 30th September 2023, you will surely have a premium entertainment experience!
Don't delay any longer and get tickets to see MJ the Musical at the Belk Theatre at Blumenthal Performing Arts Center on Saturday 30th September 2023 now! You can now pick tickets to Saturday's show by hitting the Get Tickets link! Secure your seats now and enjoy the magic of MJ live on stage! Get ready for a show that will leave you in awe with its brilliance!