Belk Theater | Charlotte, North Carolina
Magical blue dresses, long blond braids, and funny snowman sidekicks are just a few of the things that followed the massive premier of one of the most successful animated movies of all time in 2013. But what we really fell in love the most was the pure sisterly love, and the valuable lesson for both children and adults to accept who we truly are to find our inner power. The Winter Wonderland story was not only deeply educational but phenomenally successful, so Disney decided to bring it to the live stage. Not only will we hear the legendary Let it Go live, but we get to experience our favourite tale as told by some of the most incredible artists, and see all this talent tell this amazing story of love. Get your ticket today!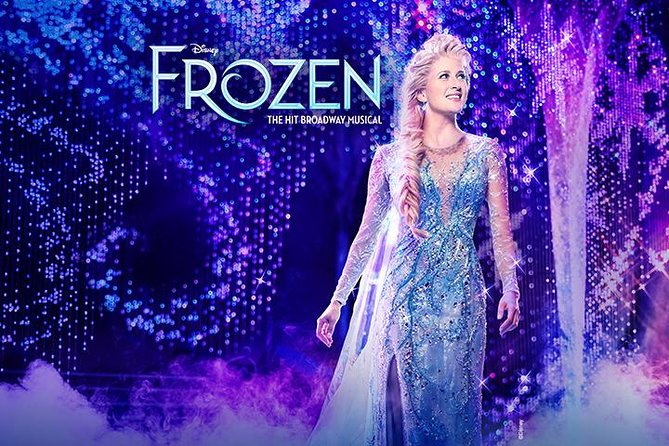 When Frozen: The Musical premiered in the Buell Theatre in August 2017, critics had no words. Even after mixed reviews, the general agreement was that the show had huge potential. The Denver Post wrote that it was "Fun but not transporting". Some critics wondered if the songs could really hold up the expansion of the story quite like the original score did, especially when the score expanded from 8 songs to 20. While reviews felt that the play was a little padded in parts, it was clear to all that Disney Theatrical Productions may have hit gold on the project. That's why Michael Grandage was called in to help uplift the production during its current Broadway tour. The show tells the story of Elsa and Anna in a story of sacrifice and true love with an evocative winter imagery that manages to capture the magic of the animated film. Original composers Kristen Anderson-Lopez and Robert Lopez returned to bolster the plot expansions with new music. Altogether, Disney Theatrical Productions took the reviews to heart and created a true experience that will be adored for generations.