BELK THEATER at Blumenthal Performing Arts Center
Pretty Woman – The Musical comes to Belk Theater on Tuesday 12th April 2022 as part of its upcoming North American 2022 tour. The tour will feature stops at several major destinations such as Portland, Seattle, Hartford, Tampa, etc. Pretty Woman is based on one of Hollywood's most-loved romantic stories. It is based on Gary Marshall and J.F. Lawton's book, whereas the music and lyrics are from Bryan Adams and Jim Vallance. Pretty Woman is regarded as one of the most loved musical experiences, and every time it is on tour, tickets sales are massive. If you're looking for one of the best musical theatre experiences, get your tickets right now and experience Pretty Woman at Belk Theater on 12th April.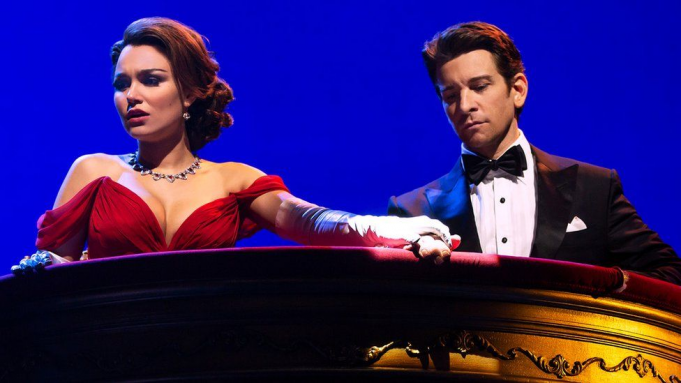 Pretty Woman: The Musical announced its tour last year, which began in October 2021 and is scheduled to run through August 2022. The adaptation of popular rom-com (Pretty Woman) is directed by Tony Award-winning director and choreographer Jerry Mitchell. The original music and lyrics are from two of the biggest names in American music history, Bryan Adams and Jim Vallance. Pretty Woman, the movie, was an international hit since its release in 1990. The film earned over $460 million in global box office receipts and is regarded as one of the Hollywood classics. The movie's fans are pretty excited about seeing their favorite scripted acted out live in front of them, and everybody knows that the music is just brilliant. It stars Tony Award nominee Adam Pascal as Edward Lewis and emerging star Olivia Vali as Vivian Ward.
Pretty Woman: The Musical premiered in March 2018 at Chicago's Oriental Theatre. It later transferred to Broadway's Nederlander Theatre, playing 421 performances and 27 previews there. Theatergoers are ecstatic to experience such a fantastic story, reimagined live on stage. After a relatively complex year, Pretty Woman is the perfect way to enjoy live theatre with friends and family and celebrate the beautiful art. Pretty Woman contains a lot of romance, comedy and music that will leave you in awe. Make sure you experience one of the best musical theaters by getting your tickets right now before they are sold out!