Belk Theater | Charlotte, North Carolina
Ray LaMontagne comes to Belk Theater on Saturday, 22nd October 2022 as part of the artist's 2022 Monovision Tour. This performance includes special guest Lily Meola who will perform with the American singer-songwriter across all dates till 6th November. The tour wraps up on 6th November with a final show at Schenectady, NY. It includes notable performances in Toronto, Syracuse, Providence, Buffalo and other destinations. Ray LaMontagne has toured throughout 2022 to support his latest album, MONOVISION. He was earlier accompanied by West Virginia-based Bluegrass artist Sierra Ferrell. This is another chance for his die-hard fans to see him live again. If you want to catch him live in concert, make sure you get your tickets ASAP before they are sold out.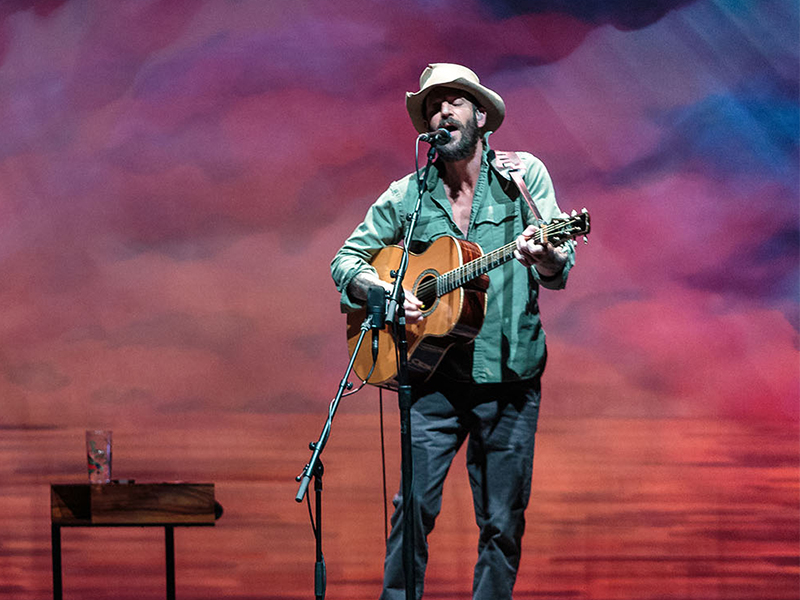 Monovision is Ray LaMontagne's eighth studio album which came out in 2020 and included hit singles such as "I Was Born to Love You" and "Strong Enough". The 10-track album was written, produced and engineered by the artist himself, and he performed all the instruments too. The album was met with critical acclaim upon its release and labelled as "stunningly refreshing" by some critics. It was also a huge hit among fans, who have been waiting to hear it live since 2020.
Ray LaMontagne's six out of eight albums reached the Top 10 on Billboard's Top Rock Albums Chart and Billboard's Digital Album Chart. He won a Grammy for his 2010 album, "God Willin' & the Creek Don't Rise", for the Best Folk Album of the year. His every release has a distinct characteristic, with its own feel. The artist continuously pushes himself to do things differently, which brings out the best in him. He is also a renowned live performer who is an absolute treat for alternative and indie music fans. Be a part of his extraordinary concert and catch him live at the Belk Theater on 22nd October. However, you need to buy your tickets right now because they can be sold out very soon!