BELK THEATER at Blumenthal Performing Arts Center
Frozen – The Musical leaves you with a brisk, feel-good winter wonderland feeling regardless what season it is. Order your ticket now! The magical tale of two sisters and their journey to true love of who they are, as well as one another, is brought to you in a unique light: a live performance of some of the your favorite moments, painting a unique picture of Elsa, Anna, and the whole gang! "One of the BEST musicals of the decade"! With its exceptional music, its passionate dance, its flurry of likable leads, and snowball after snowball of son and lumière, some of it newfangled, some of it stretching back to 19th-century melodrama, Frozen – The Musical brings most of the pleasures that we expect Broadway musicals to provide. Tuesday 21st June 2022 at Belk Theater: save the date and get your tickets today!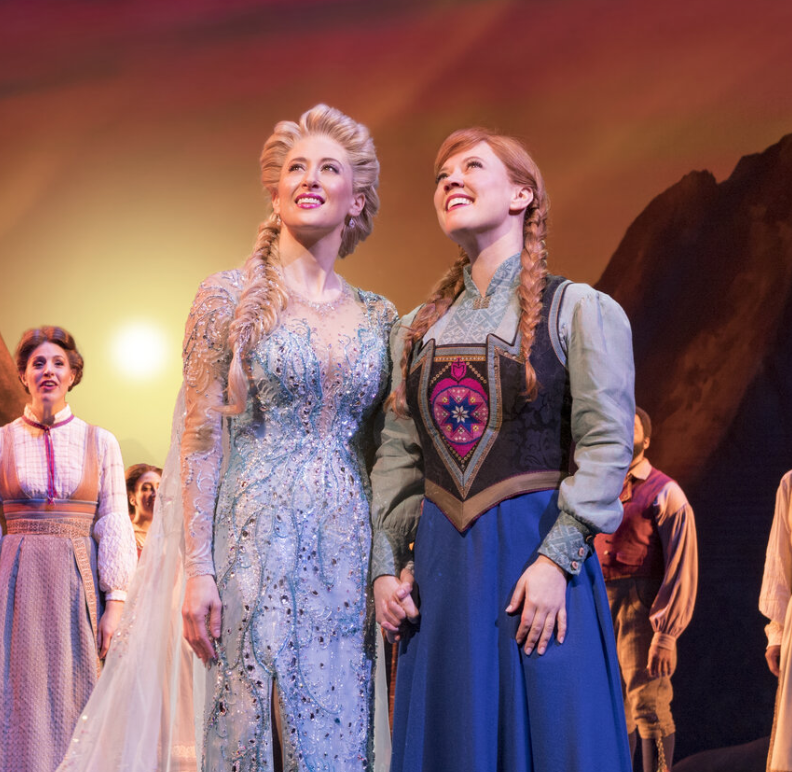 Are you set for some magic? Are you ready to go exploring the frozen forest in search of the Mountain man and his talking reindeer? Or, maybe you are just after a friend like Olaf, the talking magical snowman! Maybe, if your real soft you'll see the hidden folk! Come on down to Belk Theater in Charlotte on Tuesday 21st June 2022 for a fairy-tale night of Frozen – The Musical! Be transported to the far away kingdom of Arendelle where fairy-tale creatures wonder the wilderness, hidden folk haunt the shadows, Princes and Princesses are all as fine as they sound and castles ascend into the clouds! Newsday said "IT WILL GIVE YOU CHILLS! Amazing special effects, eye-popping costumes and incredible performances." So, get ready to "Let it go!" Get your tickets now for an outstanding enchanting night out for the whole family! This is the unforgettable story of Princess Elsa, as she battles with growing up and learning about the huge potential of the power inside her, can she find a way to restrict and restrain it so that she can become the grand fair Queen of Arendelle, or will she give way to the power and destroy the entire kingdom? Come on down to Belk Theater on Tuesday 21st June 2022 to find out!