BELK THEATER at Blumenthal Performing Arts Center
Hamilton comes to Belk Theater on Friday 29th April 2022 as part of its 2022 North American Tour. Hamilton is a story about Alexander Hamilton, one of the founding fathers of United States. This iconic American musical is written by Lin-Manuel Miranda who got inspiration from Ron Chernow's biography of Alexander Hamilton. The musical's theatrical fusion of hip hop, pop and traditional storytelling has been showcased all over the world. It has the reputation of delivering an incredibly unique theatrical experience that leave audiences in awe of their talent. Hamilton is a perfect blend of art, entertainment and history so if you're up for one of the best musical theatre experiences in the world, you need to hurry up and grab your tickets right now before all of them are sold out!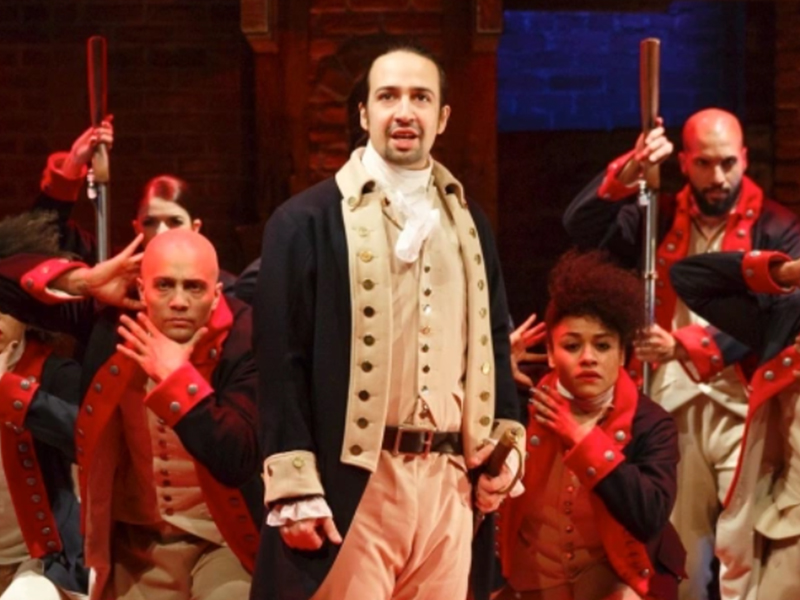 Alexander Hamilton was an orphan immigrant from West Indies, who worked closely with George Washington at a very crucial time of the American Revolutionary War. He wrote economic policies for Washington and became the first secretary of the treasury of the United States. Alexander Hamilton took lead in establishing the Bank of North America and the First Bank of the United States. He also worked on the system of tariffs and friendly trade relations with other nations. Along with Alexander Hamilton's character, other prominent personalities including Maria Reynolds, Thomas Jefferson, Peggy Schuyler, John Laurens, George Washington are depicted.
In 2015, Lin-Manuel Miranda's Hamilton was exhibited off-Broadway. It received great appreciation from the audiences. Miranda himself played the character of Alexander Hamilton at that time and continued to do so for quite some time. Hamilton won eight Drama Desk Awards including the Outstanding Musical award. This was a significant achievement for Hamilton and later they premiered their Broadway show at the Richard Rodgers Theatre. Hamilton got record sixteen nominations at the Tony Awards and won eleven of them, including notable award for Best Musical. In 2016, Hamilton got their worldwide breakthrough when they won Best Musical Theater Album at the Grammies. Currently, Hamilton is one of the most successful musicals of North America. Hurry up and book your tickets right now to catch Hamilton's theatrical performance at Belk Theater on 29th April.